After a rather grumpy and tired start to the day it has got better and better…
I've been productive in the workshops all day and had a great Pilates session at lunchtime.
I've been prototyping a new bracelet: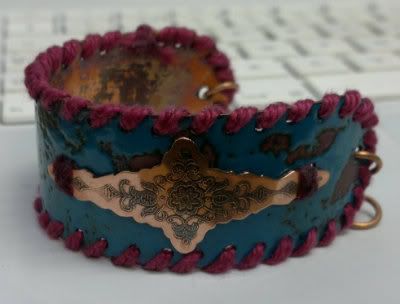 It uses several techniques, including enamelling, etching, bending. I'm going to make some glass beads to finish it off. It's a bit in-your-face colour-wise but that's okay!
Tonight=pub with friends.